The brief descriptions below are designed to familiarize you with our staff's training, professional credentials and work experience.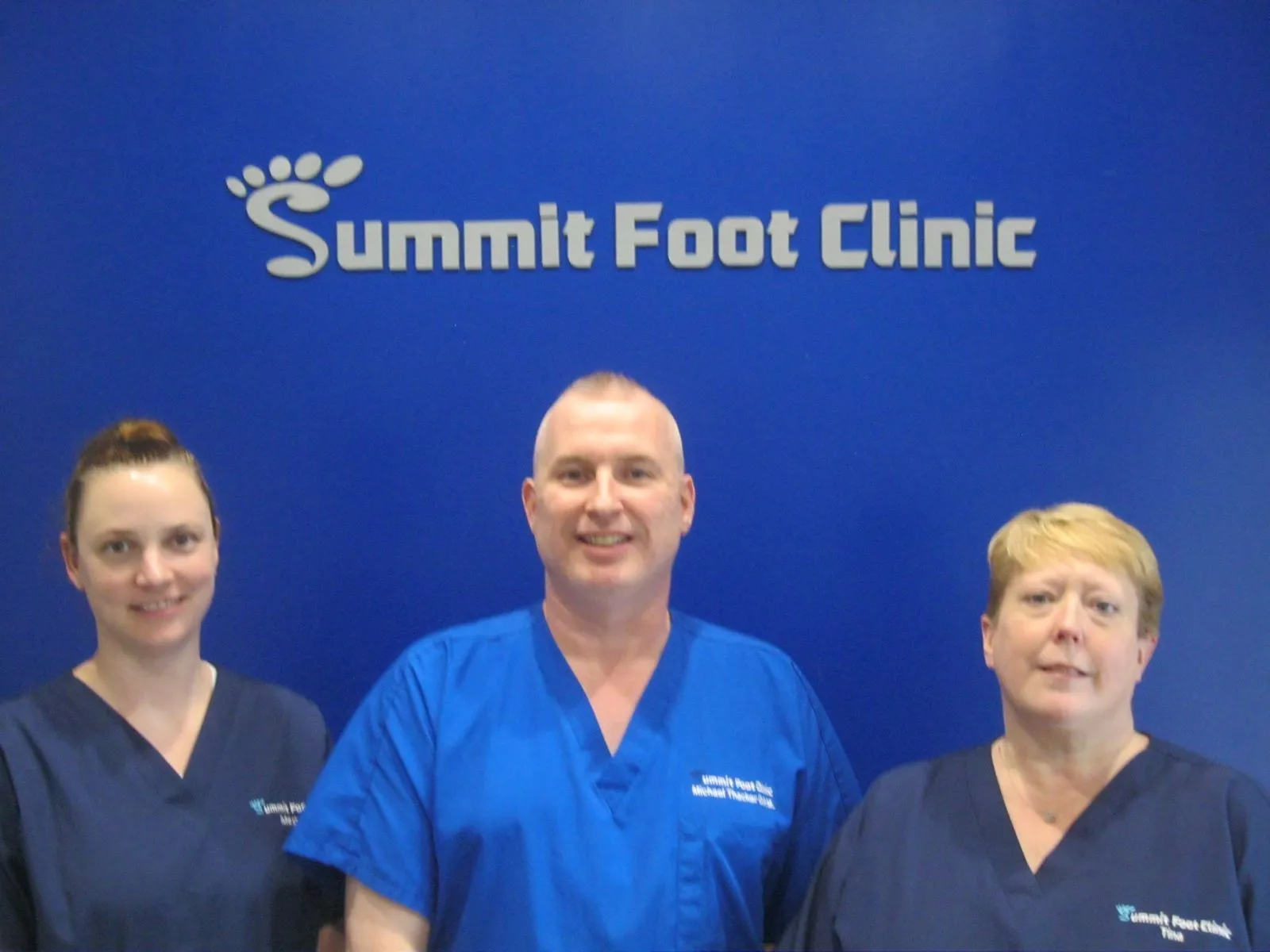 ---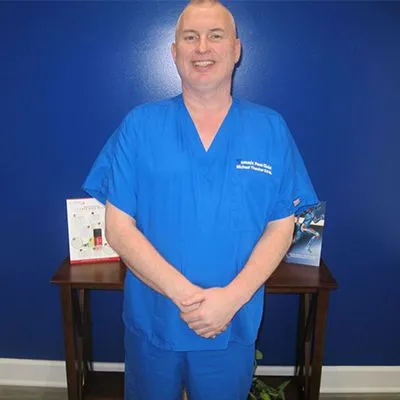 Michael Thacker, D.P.M.
Dr. Thacker was born in Charleston, S.C. He moved to Ohio at a young age and was raised in Akron, Ohio.
He completed his undergraduate studies in Integrated Health Sciences at Kent State University in Kent, Ohio. He then attended the Ohio College of Podiatric Medicine where he obtained his Doctor of Podiatric Medicine degree.
After graduation, he completed a 3 year surgical residency at Western Reserve/Forum Health in Youngstown, Ohio
Dr. Thacker then returned home to South Carolina after residency. He opened his own clinic in 2016 after working in private practice for several years. He then opened Summit Foot Clinic at it's current location in 2019.
Dr. Thacker is married with three children. In his free time he enjoys sports, playing poker, and carpentry.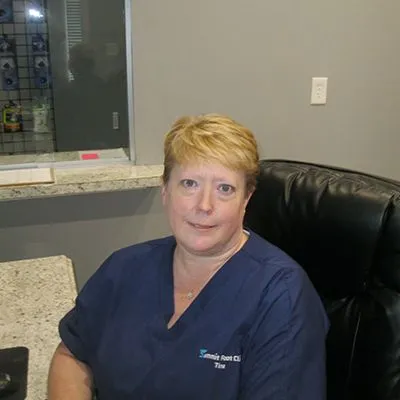 Tina
Tina is the Office Manager for Summit Foot Clinic for the past four years. She is originally from Jefferson, Ohio. She moved to South Carolina 7 years ago. She is married and has 2 sons. In her spare time Tina enjoys spending time with her family, watching movies, and reading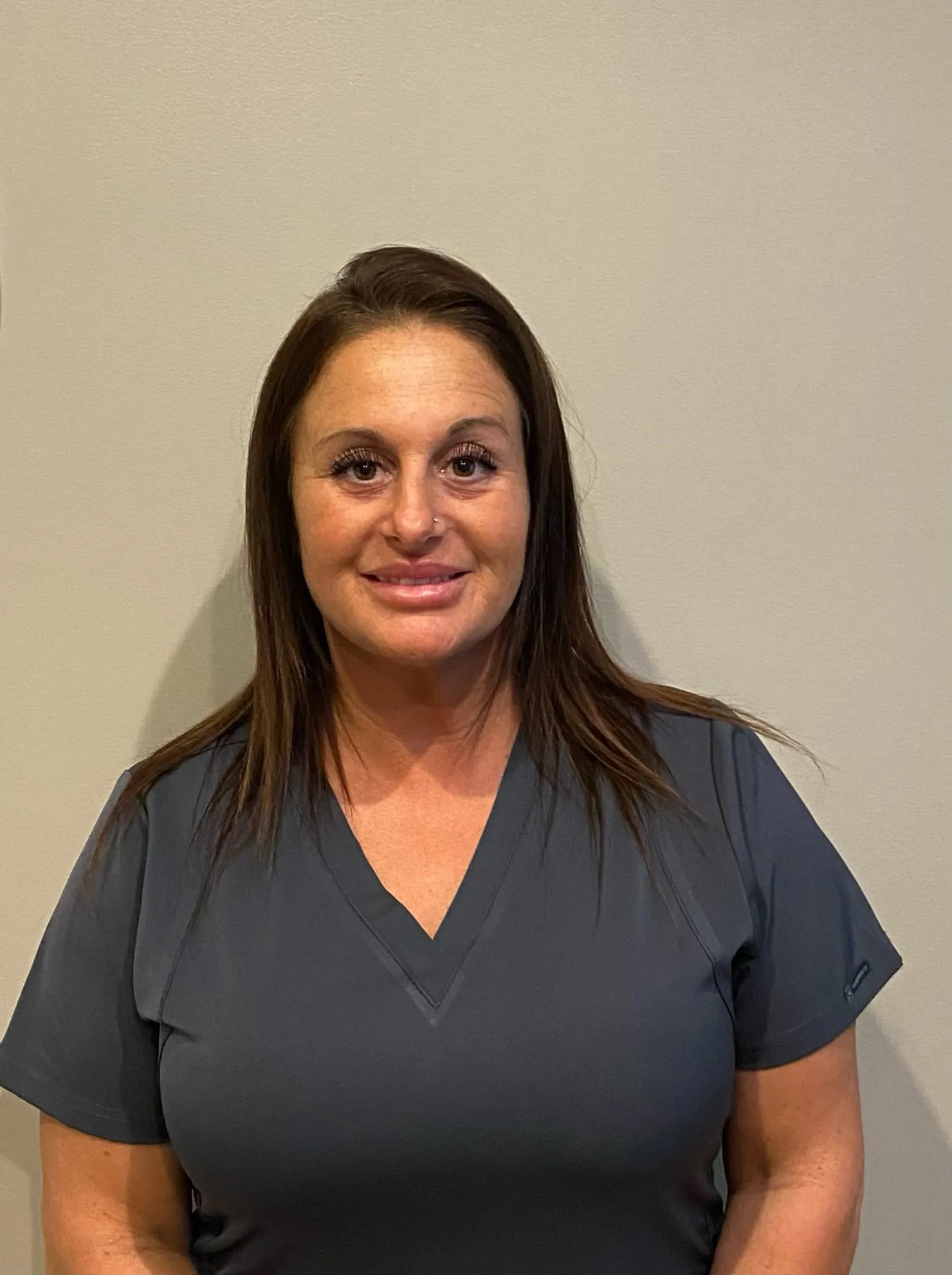 Anna
Anna is the administrative assistant for Summit Foot Clinic. She is from Virginia. She has her Masters of Business Administration from Walden University. She is married to an active duty soldier in the Army and together they have three children. In her spare time, Anna enjoys spending time with her family at the beach and outdoor activities.